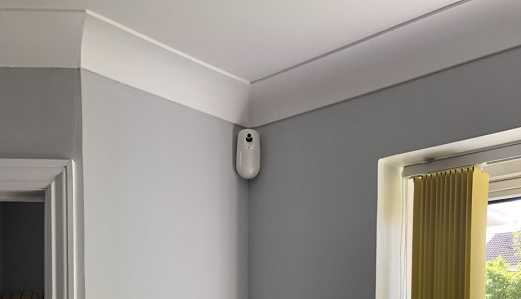 What are the benefits of choosing a professional installer such as PFS Security Systems Ltd?
Protecting your home, family, possessions and memories shouldn't be compromised, but shouldn't cost the earth either.
Firstly, many DIY home security systems may appear to cost less in terms of initial financial outlay, but lower cost doesn't always mean better value for money. We believe that when it comes to our award winning, insurance approved burglar alarms, you get what you pay for, and the difference in cost may be less than you think.
A professional system is a professional deterrent. All our alarm systems come with at least one live external sounder and one decoy sounder; these indicate that there is a professional security system in place at the property. PFS Security Systems, established in 1989, is professionally accredited by both the National Security Inspectorate (NSI) to gold standard and by the Security Systems and Alarms Inspection Board (SSAIB). This is a rare achievement among local installers.
There is also the consideration of the system's performance, reliability, capability and how secure the actual system is. Expanding on this would mean venturing into grading of intruder alarms. DIY systems for example are ungraded or grade 1, whereas all systems installed by PFS are grade 2 or higher. This means that, unlike DIY/ungraded systems, our systems are fully recognized by insurers, the emergency services and industry regulators. DIY systems don't tend to have the ability to automatically raise an immediate response from emergency services and don't tend to have the security accreditations/awards our systems do. Would be criminals often know these differences too, which may mean they would be less deterred by a DIY/ungraded system.
At present, smart alarm systems which can be linked to an app are proving popular. The app enables control of the system remotely and can provide notifications and alerts to system user(s), but what about the security of the app? Our smart alarm systems use the RISCO Cloud, the only software-based service solution for intruder alarm management and control to achieve Official Police Security Initiative Secured by Design (SBD) accreditation to date.
A system installed and maintained by PFS should always be ready to protect. We maintain the system, checking and testing to ensure continued reliability, integrity and usability; it's a bit like having your car MOT'd. We also provide an emergency call-out service on our maintained/monitored alarm systems, so if you do experience problems, we're here to help round the clock.
Discover More about PFS Security Systems. Or for a free, no-obligation survey and quotation for a tailored home alarm system, click below to contact us.