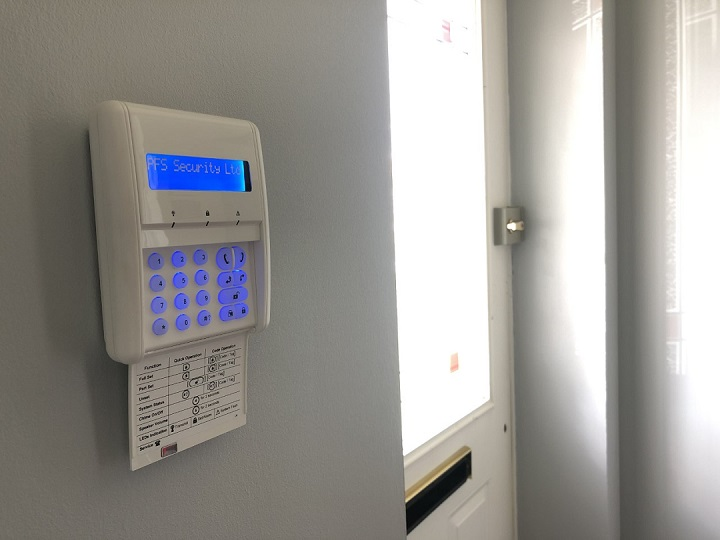 There are many different home security systems available on the market, resulting in what can be a minefield of options to consider.
The best system for you will depend on a variety of factors; such as whether you are after an entirely new wireless system, or a hybrid (both wireless and hard-wired) system that can use new/existing cabling as well as wireless capabilities.
A wireless smart alarm is an excellent fit if there is no existing system in place and therefore no cabling to use. These systems can be easier and tidier to install with no need to run cables. Our wireless systems have an array of safety and convenience accessories (e.g. smoke detectors, panic alarms, medical wristbands etc) that can be added to the system.
Hybrid alarms? For example, some new build homes can come pre-wired for a burglar alarm system, or a home could have an existing system that may benefit from being updated. However, the pre-cabled locations may not be ideal or enough to provide suitable coverage within the property. This is where a hybrid solution would suit; existing cabling can be used but wireless expansion can also be added to the system, thus enabling improved detection and the ability to add safety and convenience accessories (e.g. smoke detectors, panic alarms, medical wristbands etc) to the system.
There is also the method of alarm indication/response to consider:
The starting point here is an audible/bells only system, which upon activation sounds a high decibel internal and external alarm to put off criminal activity and draw attention to the property.
Next up is a self-monitored smart alarm system, which also uses sounders as above but also links to its authorized user(s) via an app, which can provide notifications, alerts and images to those users in the event of an activation or notable event. But what about the security of the app? Our smart alarm systems use the RISCO Cloud, the only software-based service solution for intruder alarm management and control to achieve Official Police Security Initiative Secured by Design (SBD) accreditation to date.
Finally, there is a 24/7 monitored system. These systems are linked and signal to a 24-hour manned alarm receiving centre (ARC). Depending on the signals received the ARC may contact the authorized user(s)/key-holder(s), or emergency services, including the police, fire or ambulance services. There are a variety of methods of signalling to an ARC, enabling a balance to be found between cost and how secure that method is. Again, we use Secured by Design accredited CSL products for alarm monitoring and signalling.
One essential point to remember about any home alarm system is it must be installed correctly. No matter what system is used, incorrect installation can result in the capability and reliability of the system being jeopardized. Therefore, an approved accredited installer should be considered, PFS is professionally accredited by both the National Security Inspectorate (NSI) to gold standard and by the Security Systems and Alarms Inspection Board(SSAIB).
Read our other blogs posts such as - Discover; what are the benefits of choosing a professional installer such as PFS?. Discover More about PFS Security Systems navigating to our home page. Or for a free, no-obligation survey and quotation for a tailored home alarm system, contact us by clicking below.