CCTV & Surveillance Systems
CCTV Installation & Monitoring
HD CCTV systems
Closed-circuit television (CCTV) video surveillance systems are a popular and very effective security solution, designed to capture and record images and video of designated areas of your property. CCTV video recordings can serve as irrefutable evidence to any occurrence they capture, increasing protection and discouraging criminal activity in desired areas.
CCTV Installation for your home and business
We design and install CCTV systems for homes and businesses, and will advise on the best placement of video surveillance equipment around your property. We are able to undertake your exact requirements; be it one CCTV camera monitoring a vulnerable area, or a network of cameras overseeing the entire perimeter and inside.
All of our newly installed surveillance systems have the following features available:
Low light and Infra-red capabilities enabling clear imaging at all times, day and night.
HD recording as standard. With up to 4K resolution also available.
IP66 ingress protection against the elements and vandal resistant cameras.
Remote viewing capability from a PC or smartphone anywhere in the world with internet access.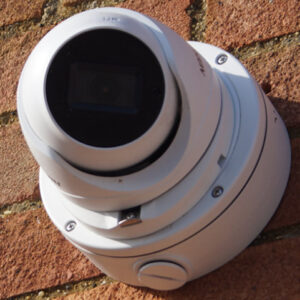 Installation of all our CCTV security systems is undertaken by our professional and experienced installers with the utmost care for your property. Any cabling will be tucked away and hidden from view.
Once your CCTV system has been installed and handed over (including a demonstration on using the surveillance system), we offer ongoing professional support, service, and maintenance of the security system. Assuring full usability and peace of mind that your property is protected.
The NSI is widely recognised as the leading security inspectorate in the UK. PFS Security Sytems Ltd has been awarded the Gold certification for the design, installation and maintenance of Access Control Systems, CCTV Surveillance Systems, Electronic Security Systems (including Access Control, CCTV Systems and Intruder Alarms), and Intruder and Hold Up Alarm Systems. This level holds the greatest perceived value across the security and alarms industry as well as by the police and insurers.