Security System Maintenance
Our security experts are dedicated to maintaining and monitoring your security systems
PFS Security Systems offer professional security system maintenance and/or monitoring for intruder alarms, CCTV and access control systems.
Whether a new or existing security system, we can service the system and offer an ongoing maintenance plan with access to our 24 hour emergency response service.
We provide a 24 hour emergency service to all maintained systems.
Intruder alarm maintenance & monitoring
Routine maintenance inspections should be carried out on intruder alarm systems at least once a year in order to check and test the system. This increases reliability, usability and minimises false alarms. We also offer monitoring via an Alarm Receiving Centre (ARC), who will monitor your system to enable nominated key-holder response and/or Police/emergency service response. Police response systems must have at least two service visits per year.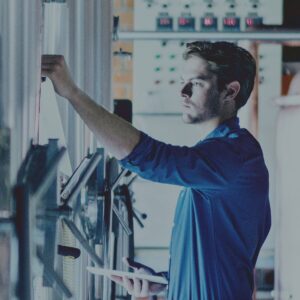 Access control maintenance
Access control systems are an essential method of people management & verification. Routine servicing ensures the system operates as required.
CCTV maintenance & monitoring
CCTV maintenance may be required to periodically check the full operational capabilities of the system, and also to assess whether the system is fit for purpose and compliant with GDPR. Monitoring services are available with CCTV systems with a linked alarm output, providing an additional deterrent to would-be criminals.
The NSI is widely recognised as the leading security inspectorate in the UK. PFS Security Sytems Ltd has been awarded the Gold certification for the design, installation and maintenance of Access Control Systems, CCTV Surveillance Systems, Electronic Security Systems (including Access Control, CCTV Systems and Intruder Alarms), and Intruder and Hold Up Alarm Systems. This level holds the greatest perceived value across the security and alarms industry as well as by the police and insurers.